Interior Designers in Islamabad
Interior designers in Islamabad
The best interior designers in Islamabad for exterior and interior spaces are very famous. These spaces add value to your home. Our interior designers are also very collaborative and reliable for any interior design service, home decoration, renovation, construction, styling for residential and commercial projects.
Sometimes it's really hard for you to decide what look you want your space to have. Likewise, it is also very difficult to choose the best element that will go perfectly with the theme. For this, you need to hire the best interior designers in Islamabad from AenZay. Finally, we have professional and dedicated designers to make your dream project a reality.
AenZay interior designers:
One of the best interior designers in Islamabad or you can get in Pakistan is provided by AenZay interiors & architects. Interior designers in Lahore, help you decorate your home, office, the room however you want. AenZay Interiors and architects at Islamabad is one of the biggest names in terms of decorators and designers. Interior designers in Islamabad are professional interior decorators who can decorate your home and make it the home of your dreams with their professional skills and technical knowledge.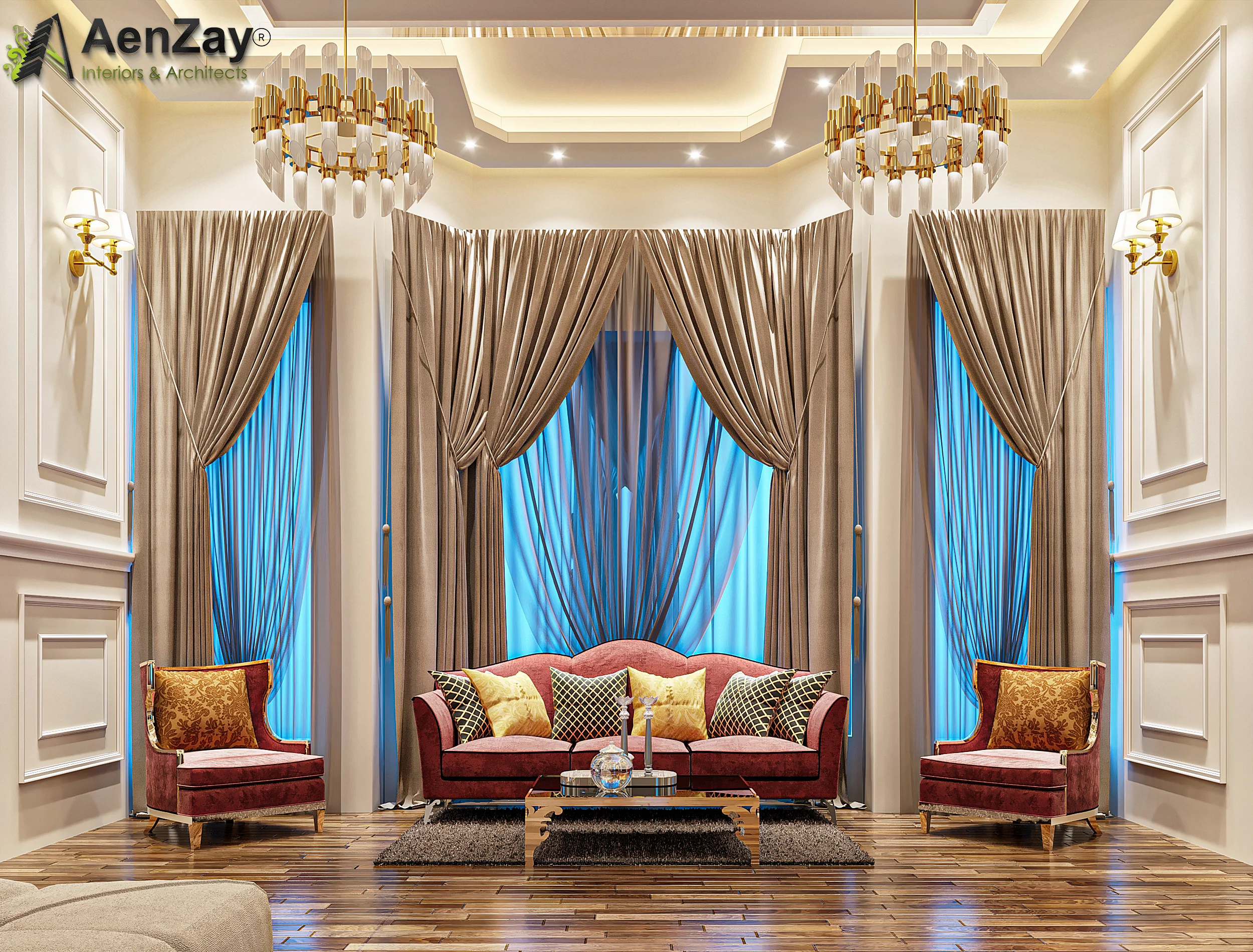 A dedicated team of Interior Designers in Islamabad:
Aenzay Interiors and Architects is one of the best interior designers with 11 years of excellence in interior design services, architectural design, construction, and planning. Our team of professionals works so hard with passion to provide first-class architecture and interior designs in Islamabad or in Lahore and other major cities in Pakistan. Likewise, we have a dedicated team of interior designers in Islamabad. We serve the best Interior Designers all over Pakistan to transform your place into the home of your dreams.
Project completed by Interior Designers in Islamabad:
Aenzay interior designers create this space that is very calming and inspiring. Look at this luxurious bedroom design by AenZay Islamabad. The beautiful and appealing interior of this bedroom is designed according to the requirements of the client. Our interior designers give this bedroom a very fresh and light look with white and brown color combinations. Along with these dark colors we used perfect lighting effects to give this room a fresh look as well. It's very attractive and luxurious for every family.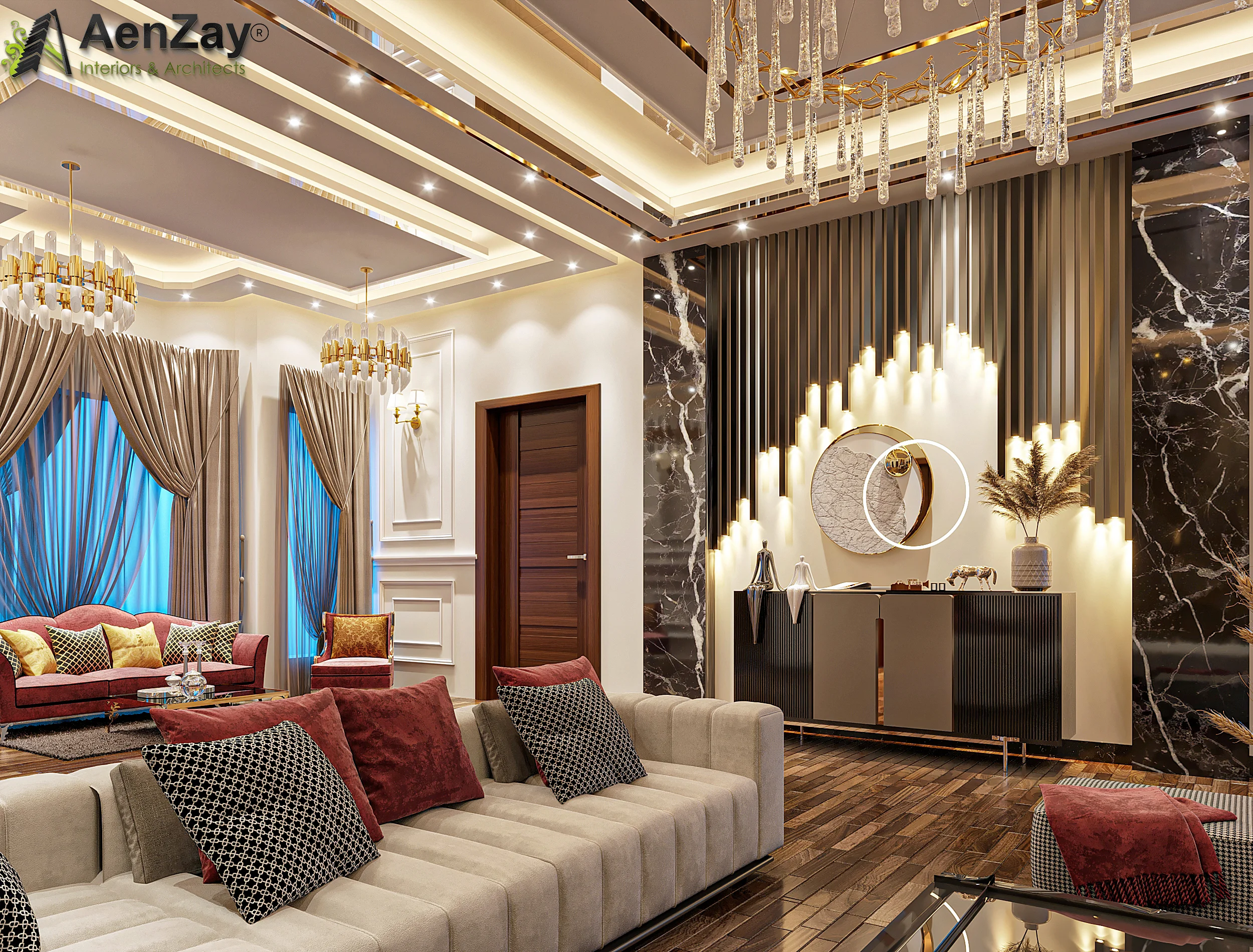 The goal of Interior Designers :
The goal of an interior designer is to design a functional and practical place. Because we believe a project isn't done until someone uses it. And only a practical and aesthetic design will make you feel comfortable. So, contact AenZay and let the best interior designers in Islamabad design your home.
About AenZay:
AenZay is one of the leading interior design service companies in Pakistan with a focus on interior designs and also furniture all over Pakistan. We have been in business for over 15 years and have continued to serve our customers diligently. However, that's not the only reason we've been able to maintain a strong client base of interior designers, architects, facility management, construction, and corporate groups. That's because we don't just fill their space with interior design and architects. We also serve office chairs, tables & office accessories for your spaces and fill them with imagination and creativity. It's what we do for every customer, every day, across Pakistan.