Top 9 Interior Design Services Questions Asked.
Best 9 Interior Design Services questions that are frequently asked!
If you are looking for interior design services in Lahore, Islamabad or in Pakistan, then first of all these question would come into your mind. You will first ask questions about their interior design services. You cannot hire an interior designer without asking these questions. Instead of that you have to first get the clear idea from interior design services provider or interior designers in Lahore, Islamabad and Pakistan through your commonly asked questions.
This blog is not only for questions but also for their solutions and clear answers with examples. So that it can also be easily understandable and should give clear and updated information to the readers. This article is also helpful for those whom are spending their time on internet and don't get any proper solution.
So lets get start and if you have any other questions or query then paste them in comment boxes. If you are looking for best services of interior design to decorate your home then you can directly call us or leave a message for us. Our team would contact you.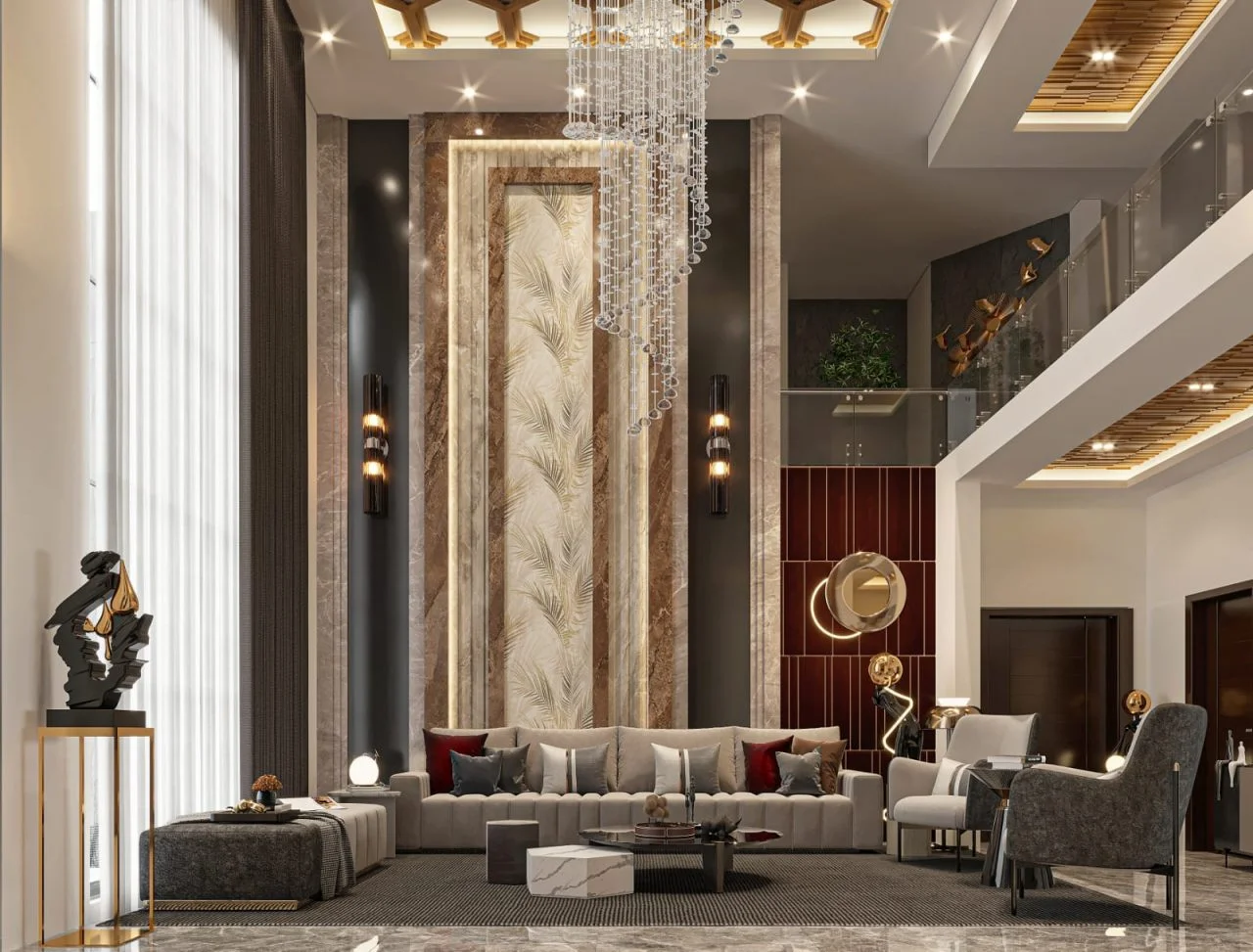 Can an architect be an interior designer?
According to the technical terms, its answer is yes. Architects can provide some of the same services as an interior designer does like space-planning, color specification, even specify some furnishings.
How good they are at this depends on the following factors
1) Firstly, their education and training – did they have courses focused on "interiors", or did they get a proper diploma or degree in it. 
2) Whether it is commercial or residential? – some architects in Lahore, Islamabad or Pakistan are "high control" and especially, if this is a significant project for them – they may want a control over the interiors.
3) If they even like doing "interiors" – as some architects think interiors are not worth their time or attention, so while they "could" they "won't".
4) Finally, in some architectural firms, they actually have an "interior design" group within the architectural firm and typically these designers work collaboratively with the architects by understanding the vision for the project – but take over-specifying the interiors.
Yes, there is some duplication or multiplication of skills but, not all architects in Pakistan want to be interior designers! And, I've known architects in DHA Lahore like AenZay, who decided that doing interiors were more "fun" than designing buildings…so, the answer to this question is: Yes!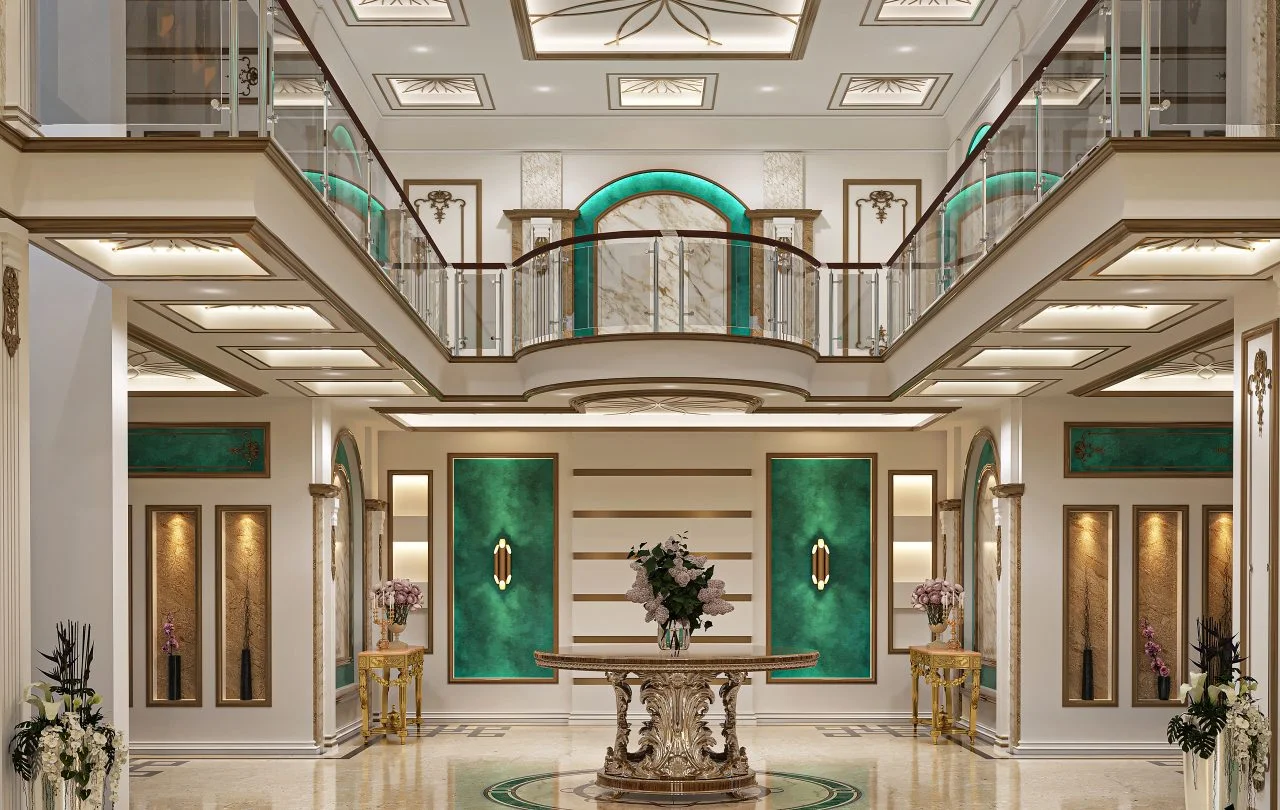 Do you know the best interior design services in Pakistan?
It's a tricky question not to have a solid answer. First of all, you should ask yourselves that what you looking for actually to decorate.
Are you looking to the interior for your home, villa, apartment, hospital, restaurant, or any farmhouse? Everything needs a different sort of experience and capabilities. It should also need a different set of knowledge to handle them.
While designing your home the biggest challenge is space. You should use minimum space to create maximum storage with functionality.  Villa and farmhouse interior designing needs the knowledge of civil work like underwater tanks, gate entry, garden design, and also lobby with sit-outs.
One of the challenging aspects of home designing is how to utilize so much space without making it look sparingly utilized. You should get a very tall ceiling with lots of space on the staircase. It may be in 2 or 3 sit-out spaces and everything should be synchronized.  
Hospital interior designs in Pakistan should need lots of knowledge of parameters like maintenance and management with the proper use of special material considering the environment. 
In short, every interior design project has different challenges so the knowledge of handling interior designing in Lahore is much more important. 
Hence, choose the interior designer with proper knowledge of more than 12 projects of similar nature. So that the most learning should be already in place within the team and your site will not become the experimental ground. 
To check the previous projects of interior designers in Lahore, Islamabad, and Pakistan: 
check photographs and videos of projects
Visit at least 2 sites
Check the size of the designing team and better fast solutions
Check the presence in the city which should be a minimum of 8 years. 
Hope it would be helpful for you to identify the best interior designer that you wish to hire for your project.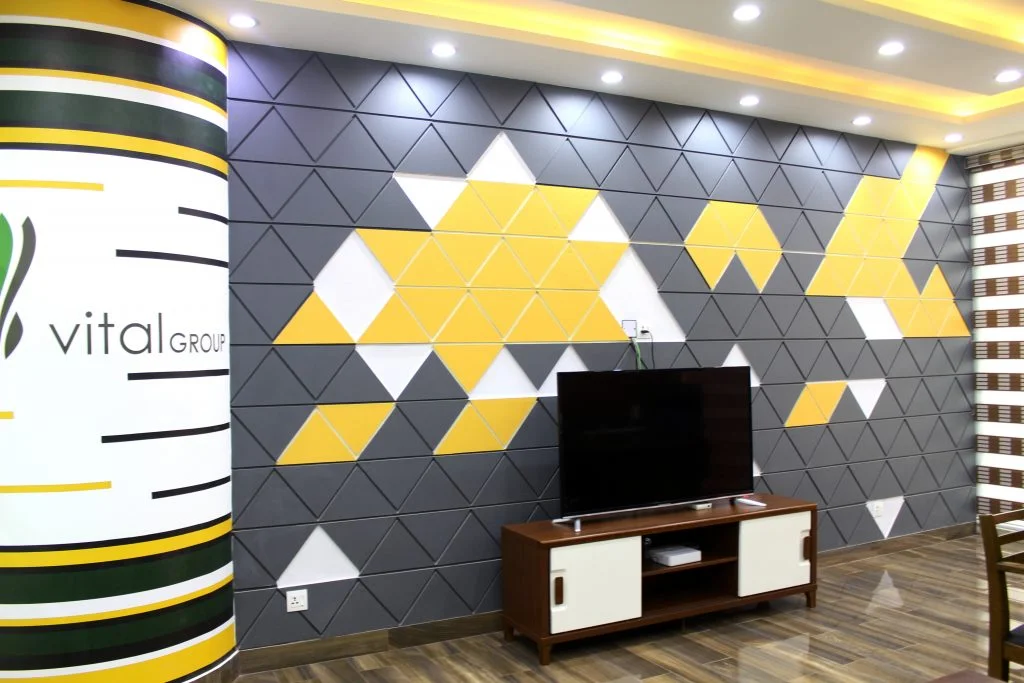 Why do you use an interior designer or interior design services?
Interior designers do not come "second" to architects. The most well-thought-out and integrated projects that involve new construction or renovations are going to come from the collaboration of all professionals. those will be involved before any work has begun so that everyone is on the same page. Thus, the project develops under the confines of a unified vision and goals. 
Top reasons some of AenZay clients admitted that they came to me in search of interior design services:
They also liked the styles displayed in the portfolio and wanted something similar.
They were also referred by another client.
They understand and appreciate our unique approach to interior design services in Lahore, Islamabad, or Pakistan and believe I am able to provide what they are looking for.
They have ideas but don't know how to pull it all together and make it "look good."
They have no ideas whatsoever and aren't even sure where to begin.
Similarly, Peoples hire interior designers for many sorts of reasons, but our biggest asset is that we are visionaries and we know how to turn a vision, especially that of a client, into a reality.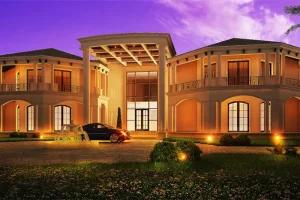 Who are the best residential interior designers in Pakistan?
This is a subjective type of question, each person has different likes and choices. Interior designers in Lahore would be the best if they understand the client's needs and deliver the project within budget and in time. On top of that if these Interior Designers help to solve the problem that comes after project completion in a year then those services would also be the best.
We at AenZay are believing in customer delight while offering Interior Design services for Residential and Commercial projects.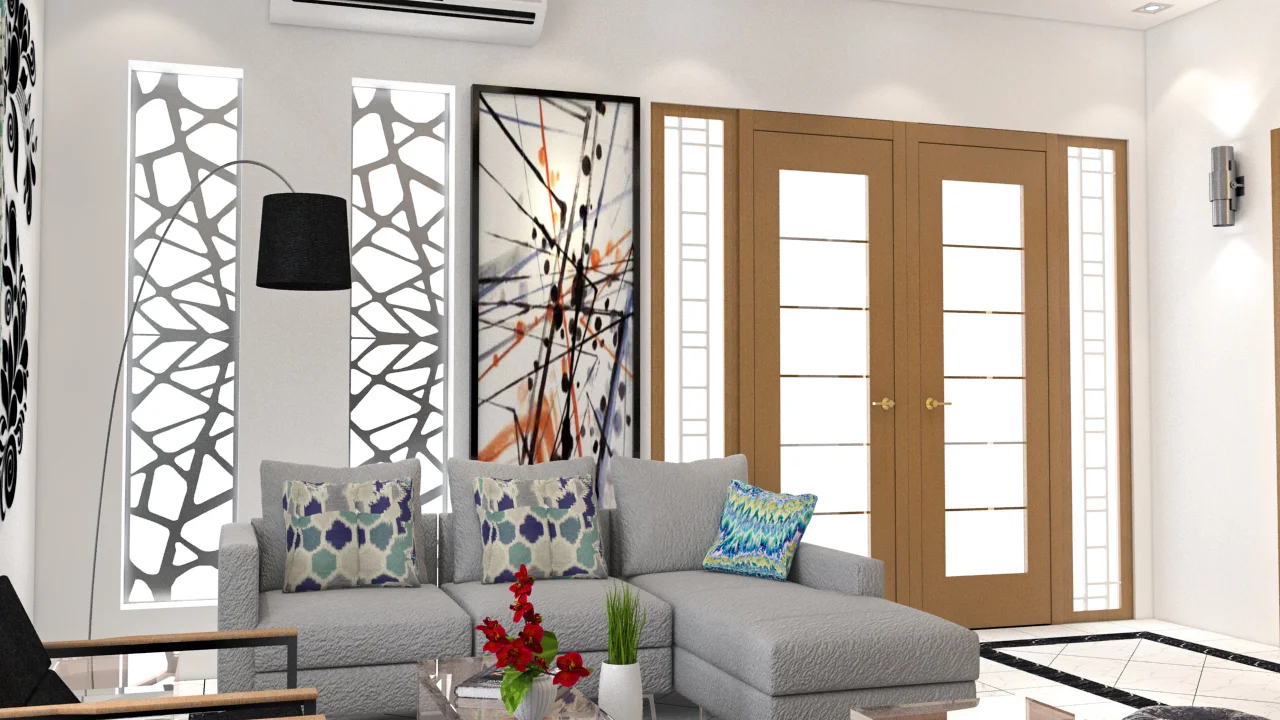 What is the difference between an architect, a civil engineer, and an interior designer?
The building and its spaces are designed by Architect designers in Lahore. Then they start the construction process on which they prepare designs as well as seeking permission from authorities.
Architects in Lahore:
Architect in Lahore also prepares a cost estimate on the basis of project design. The architect's work is to find the best solution with the provided resources and constraints. Architect in Lahore is also the one who are authorized by the authorities to make technical drawings of buildings of any sizes.
Architects in Pakistan are also the one who is answerable. Likewise, architectural work is multi-dimensional art. Architects in Pakistan are also taught structures, basic mechanical and electrical services, plumbing, and also water sanitations.
So as to design an interior accordingly. An architect would be able to implement the design on its own. But since it's difficult to be a master of all trades and a semester subject can never be equivalent to a whole engineering stream, all these services are only done by architects in the case of small-mid size buildings/houses with a restricted budget. In other cases outside consultant is hired.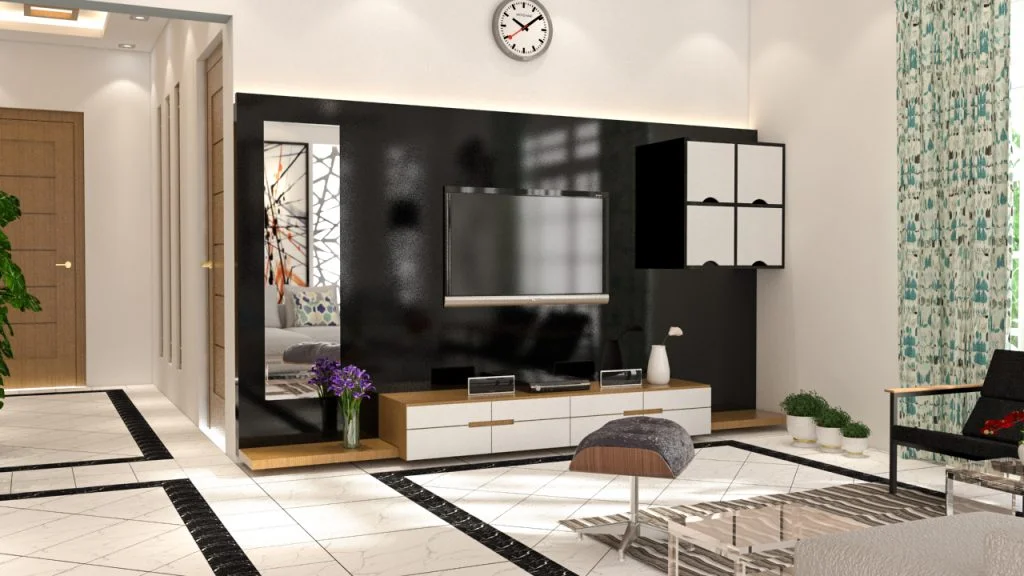 Can an interior design services be costly?
No, interior designers can actually save your time by making the entire space functional and aesthetic to your liking. Costly mistakes that may need to be repeated by adding time and money. They have a keen eye for quality that ensures the longevity of the interiors.
They will also guide you to make the most of the options available in every way within your budget. At first glance, it may seem more expensive to hire an interior designer, but over time it will turn out that it makes monetary sense to leave the job to the professionals and save a lot more in the long run than just saving a little money.
How would you find the best interior design services in Pakistan?
The best way I would suggest, please check the existing websites that are performed by your possible interior designers in Pakistan.
Size of interior Team: 
The next important parameter will be the size of the interior design team, interior design can achieve better results. When there are two heads involved compared to one head, the team can always achieve better results than one person.
A team for your project will always create you so that you can safely make sure your project doesn't stop even if one of the designers is sick or absent. For the first 3-6 months, you need to have your design partner with you to take care of problems with your project. We hope the information above will help you choose or find the right interior designer to decorate your home. 
Check the reviews of interior design company: 
The next logical step is to find the review of its potential interior designers in Pakistan on multiple platforms such as Google Business Reviews. Simply review a review or comments. There are also many qualifications that prove the evaluations given by several customers and several experts. We hope the above information will help you to choose the right interior designer to decorate your homes. 
Conversation with their previous clients:
In my opinion, the next step is to have a conversation with a few existing clients of your future interior designer so that you understand their overall experience with the designer. Yes, there will always be challenges with any interior design project, but you will learn how they handled the challenges, lag issues, material issues, work issues, etc.
Check materials to design:
You should check that your budding designer has the material gallery OR the interior design in the house material showrooms that you can help a lot throughout the process of the design process. Hence, the design process always leads to a material discussion and you should have different materials available when talking to your designer.
Materials could be in laminate, fabrics, wallpaper, granite, marble, veneer patterns, edge banding patterns, different types of kitchen faceplate patterns and many other things. Likewise, they may be hardware swatches as handles or sliders. So you can have a virtual discussion at the end. If you don't have material to view, you will have to go to the market at the time of execution to select that material and it can be time-consuming.
If you don't have enough time, you may not be able to find the right material in we will always advise you to check that your budding designer has a woodworking workshop with them and that with good machines like Altdorf, Homage, etc., these machines can help you to achieve very good surfaces, especially for your modular. Furniture like the kitchen.
Last but not the least question is: 
Which is the best interior design company in Pakistan for luxury interior work?
Finally, to find out the best company then simply ask from google by using your keywords. Similarly, check the top-ranked sites, open those sites. Thus, check history and also their background by viewing their views,  
AenZay interior & architect offers great packages for home interior designing. The designing cost is also very affordable. Certainly, they cater to the custom furnishing needs of the client. We work in different cities of Pakistan. They have recently completed multiple projects of interior designing in Islamabad, architects in Lahore, construction, and fit-outs in the Blue Area, and also provide interior design services in Pakistan. We has more than 11 years of experience in interior designing and architects. 
Our team also specialists in interior Designing/ Building Homes, Offices, and showrooms and have done many of the projects to the best of the satisfaction of the client. Additionally, being an ISO 9001 Certified Firm, quality, and Customer Satisfaction is our main focus in all aspects of our interior & architectural services. With our Head office in Lahore and also our presence in all major cities of Pakistan. 
Check out our Live Google maps to get live locations