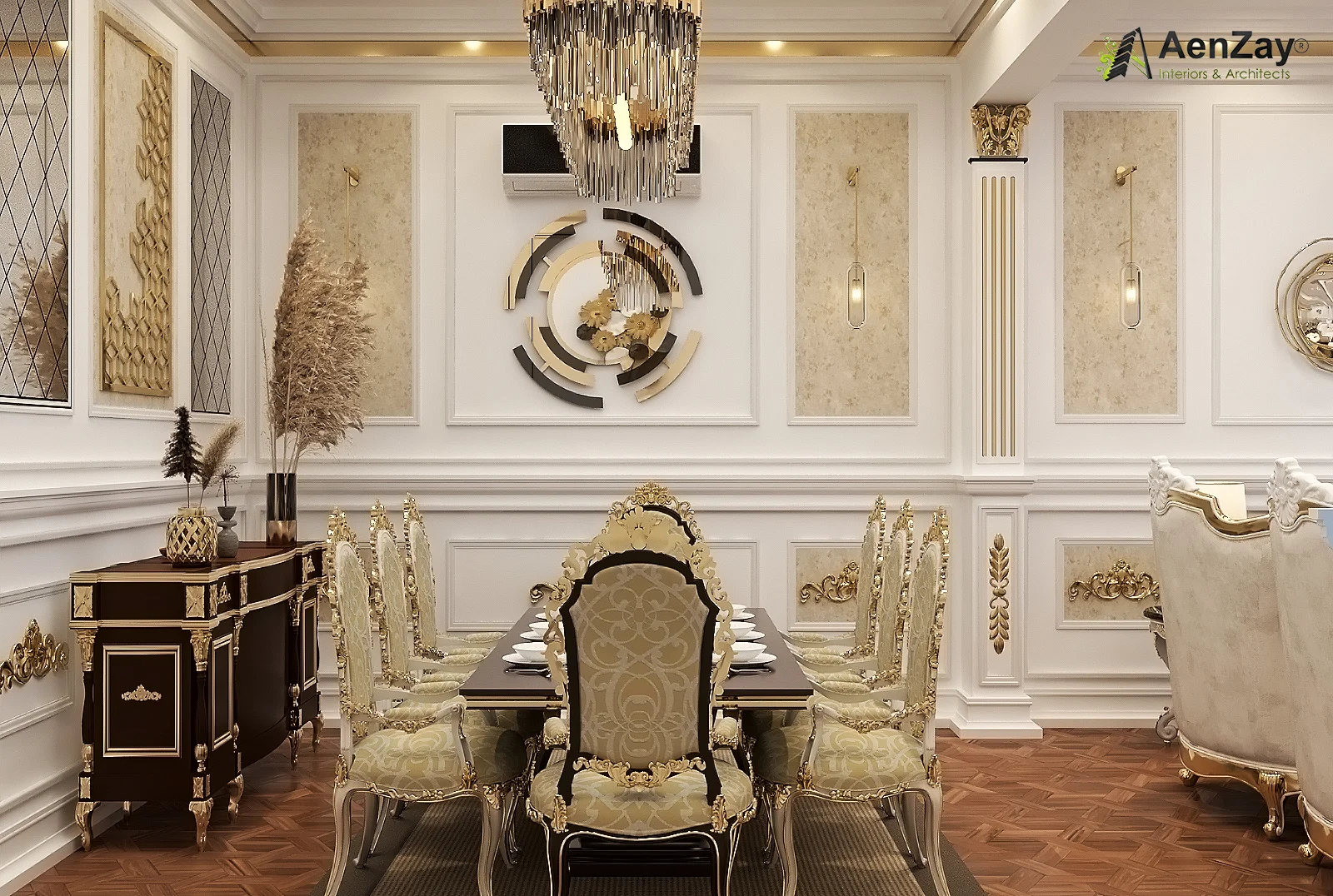 Who is providing the best interior design services in Pakistan?
The best interior design services in Pakistan
If you are building your new home or office anywhere in Pakistan, you must find an interior and architectural designing firm. Why do we think it's a good idea to avail of interior design services? One of our core beliefs at Aenzay Interiors & Architects is that everyone deserves to live in a beautiful space that brings happiness and comfort.
Your home or office should be a reflection of your personality and style. Your space should function in a way that works with your lifestyle. Therefore you need to work hand in hand with an interior designer. Aenzay is providing the best interior design services in Pakistan. We have a team full of professionals and dedicated designers who will understand your requirements and needs first. We work closely with our clients to understand their emotions, lifestyle, and requirements. Therefore we arrange a couple of meetings with our clients in the first step to provide them with the best interior design services. We believe in design with community in mind. Because great spaces are carefully explored, planned, and executed by a professional interior designer.
Avail Interior Design Services by AenZay
"Incredible interior designs don't just happen by chance."
To build your dream home or office we follow the following steps:
Services:
Architectural Design
Interior Designing
Auto CAD layouts
3D perspectives & detailed working drawings.
Execution of Commercial & Residential Projects
Project management
Project execution including material & labor
Designing furniture as per the requirement
To avail Interior Design Services: You're going to save money.
Have you ever bought a piece of furniture that looked fantastic in the store but was too large in size when you got it home? Ever painted a picture four to five times trying to find the right color palette? It is because you did not look into the details like an interior designer. For furniture placement, space planning is the most important thing. You take dimensions in of your area and then you buy furniture accordingly. Dour designers always look into the small details, so that's why we are the best when it comes to providing interior design services.
The designer will always go to save your money. We choose the most suitable product according to your given budget and your taste.
Hire an Interior Designer and save your time.
An interior designer will always save your time and money. As mentioned above an interior designer has a trained sense of what needs to be done and how efficiently it can be done. To save your time an interior designer will always come up with the best possible solution. While providing you interior design services, a designer will always keep two things in his mind, which are your budget and requirement. So that's why a designer will always be able to anticipate any obstacles that may come up during the project. Designers at Aenzay Interiors and Architects always complete their projects within the given time frame because they are experienced and professional. If you want to spruce up your space in a week or a month, you just have to be clear about your requirements and needs. So if you want to avail the best interior design services, first hire an amazing interior designer from AenZay.
In Interior Design Services: You're going to get a professional assessment.
Okay, so when you finally make up your mind about getting interior design services. And when you choose a trained designer, immediately you get a plan of action for your space. First a space planning team visit your place for measurements. They look at your space from a different perspective. This is actually crucial in managing time and money. Strong communication between the interior design and furnishing, lighting, and architecture is absolutely key. Furniture placement, lighting, and theme of your room interior depend on your requirements. These types of issues should be addressed before execution of the project. The best interior designer will know exactly which issues need to be brought up. So when you are going to avail interior design services, choose wisely.
An Interior Designer is a qualified liaison
A professional and experienced designer will know how to speak the language when it comes to architects, contractors, and building owners. Strong communication between the designer and the contractor is really important. You will be clear to the designer and he will be clear to everyone else. So if you're planning to avail of interior design services, you're not just getting a design. In fact, you are getting a whole package.
You're going to have better resources and contacts.
Designers already worked in the world of home furnishing, home renovation, and home improvement. So designers always have reliable connections that you may need during the execution of your interior project. For instance, if you are worried about an electrician, plumber or contractor, let us clear one thing here. Aenzay provides turnkey solutions, we also provide integrated services. So hiring a designer from Aenzay will help you easily find good resources. You always get benefits from a professional and experienced designer because our designers often work closely with architects and building contractors. So they always understand your requirements to create a functional space. A space that will be practical and also full fill your requirements and needs. Designers can make the beautiful and attractive design of your curtains, rugs, furniture, wall panels, and much more based on your theme. They also have access to tons of products and fabric which might not be available in the general market.
Get a Designer Look (Avail the best interior design services in Pakistan)
With these resources and expertise, an interior designer will create a space for you that looks beautifully collected. Instead of the big-box retailer stuff that everyone has in their space, you will get a unique and elegant space.