Architectural Designing | Architects in Lahore
Architectural Designing | Architects in Lahore
What Is Architectural Designing?
Architectural designing is a process and the product of the planning, design, and construction of buildings or other structures. Architectural works, in the material form of buildings, are often seen as cultural symbols and works of art. Historical civilizations are often identified with their surviving architectural conquests.
No. 1 Priority of Architects in Lahore:  
Customer satisfaction is our number 1 priority, which is why we have been rated among the best architects in Lahore. As we provide architectural designing services, we hold more meetings with our clients. Although we lead a luxurious lifestyle, we also need things to be practical. That's why we always aim for the practicality and functionality of space.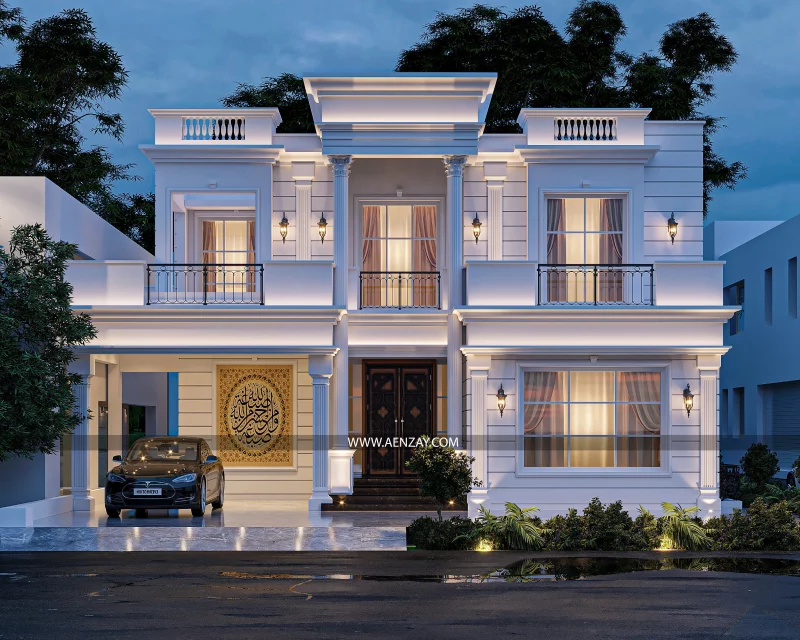 AenZay as an Architectural Designing Service Provider:
AenZay, one of the best architects in Lahore, has been providing quality services for 11 years. We have a team of professional architects in Lahore motivating the world with futuristic designs. We provide the best architectural designing services in Lahore. Look at this unique house elevation, we loved designing this house. It is a very modern yet stylish house with a beautiful contemporary look. Our architects work day and night to serve you better.
This elegant home was not only designed to look beautiful it is also very practical and functional. For the comfort of the family, we have used the space very well. you need furniture. We plan to maximize usable rooms and minimize hallway space. With every look, you see a whole new dimension thanks to the different materials and shapes used effectively.
Professional Architects in Lahore:
Professional architects in Lahore like Aenzay see the big picture. They don't just design four walls, but they look deep into the space to make it more functional and practical. If you profit from architectural designing services in Lahore, it means that you have hired someone who will build complete worlds. Our Architects in Lahore focus on interiors and landscapes that meet practical needs based on the environment of Lahore. Such buildings are open and inspiring spaces in which to work and live.
Everyone must need architects in Lahore because they will lead the way whether you are adding, renovating, or building from scratch. Architects in Lahore will help you finish with a well-defined project. Because working with construction professionals and other contractors is not an easy task for an individual. Basically, we need the architectural designing services of a known firm to meet your needs and meet your time and budget. Designers always understand that it's the little details that make homework well.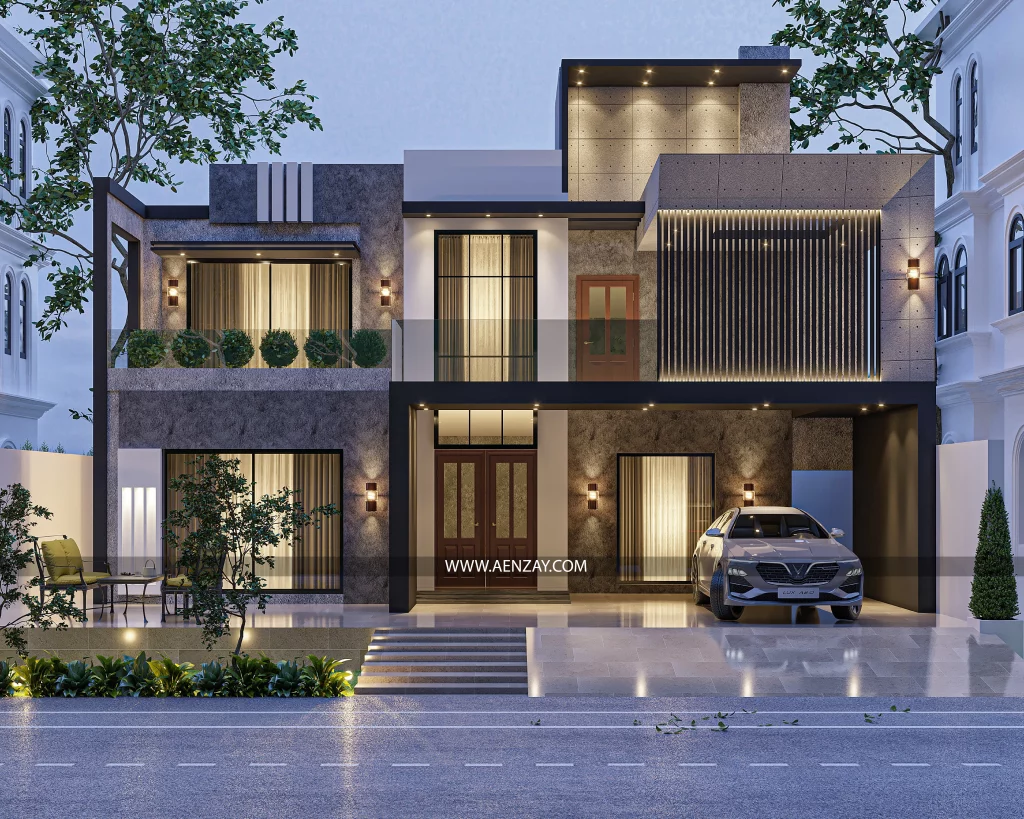 Why do we need Architectural Designing?
We all need architects to beautify your space. Enjoy the best architectural designing services in Lahore and in all over Pakistan from AenZay. Architects of Aenzay are professionals who have experience, skill, vision, and knowledge. To guide you through the process of architectural designing services and the development cycle of your dream home, you need to hire architects in Lahore. AenZay, one of the best architects in Lahore, will help you decide what you want to create.
Our architects always ensure that you get the most out of your development. Hire the best architects of AenZay as he knows best about building structures, their codes, zoning laws building contractors, etc.
The Role of an Architects in Lahore:
Assisting the client to prepare a strategic brief for architectural designing.
Carrying out feasibility studies and options appraisals.
Advising on the need to appoint other professionals to the consultant team, independent client advisers, specialist designers, and specialist contractors.
Advising on the procurement route.
Contributing to the preparation of a project brief.
Preparing the concept design.
The detailed design.
Planning applications.
applications for statutory approvals.
Production information.
Tender documentation.
Contributing to the assessment of tenders.
Reviewing designs prepared by others.
Acting as contract administrator.
Inspecting the works.
Advising on the rectification of defects.
Architects help you to save Your Money:
Below is the step-by-step process that every architect follows while providing the best architectural designing services.
Proper Project Planning
Budget-Friendly Design.
Schematic Design and Feasibility
Energy Efficient Buildings.
Good Design with good resale value.
Choose the Best Materials at an affordable price.
Construction Documents + Permit Acquisition
How do You Find the Best Architects in Lahore?
To save time and money, choose the best architects in Lahore and avail their architectural designing services. Since each person has a different mentality, each architect also has their own style. Their design approach and working methods are different from each other, which helps us distinguish what we really want. Finding an architect who understands your style and needs to build your dream home is complicated.
How to Hire Architects in Lahore?
The best solution for hiring architects in Lahore is to have several meetings up front, to understand the mindset. This is not only useful for you but also for an architect because this way they can better understand your needs. When you have worked with a particular architect before, always feel safe. And if your level of comfort with your architect is so good that it makes sense to contact them again without a problem. Then you've come to the right place. Rest assured that Aenzay provides the best architectural designing services in Lahore.